In January 2023, True Asset Fund II (TAF) officially merged with the Hodl Group. By combining our knowledge and expertise we aim to continue the growth of our organization in the fast-paced cryptocurrency market. TAF, established in May 2021, is a Netherlands-based Crypto/Web 3 investment fund that applies a buy-and-hold strategy for its investments. TAF was founded to help investors explore the emerging cryptocurrency market in a safe and accessible way, similar to the strategy of Hodl.
The name True Asset Fund originates from a value and a vision towards the market. True represents honesty, transparency, and rigorous research, three crucial values to operate in financial markets. Furthermore, Asset highlights the belief and determination that cryptocurrencies will have an allocation in every investment portfolio. Hodl and TAF share the belief in the long-term future of the cryptocurrency sector, which is reflected in the buy-and-hold and long-only strategies adopted by both funds. Furthermore, the management of TAF and the Hodl team share the same vision, approach, and culture, which made it a perfect fit.
Maurice Mureau, CEO of Hodl Group: "We are delighted to welcome our new partners of TAF to Hodl Group. The cryptocurrency sector is still relatively young and small, making it difficult to find talented and experienced partners. With the integration and the addition of the TAF team members with their special fields of expertise, we foresee a future of growth and improvements."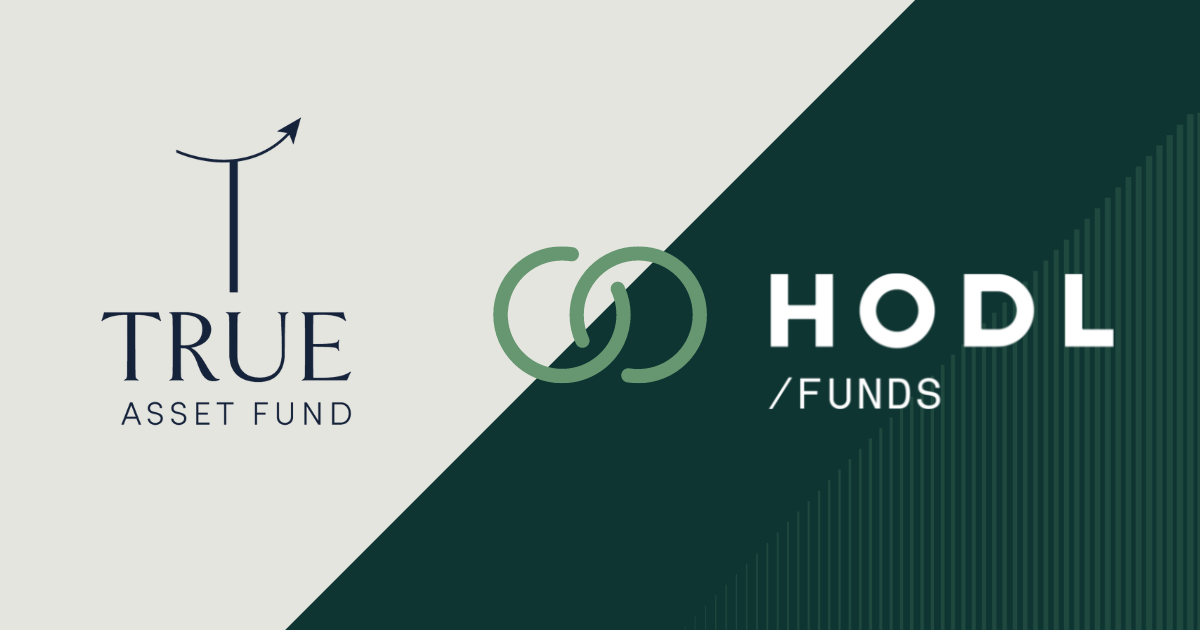 During 2023 and 2024, new regulations such as the Markets in Crypto Assets Regulation (MICAR) are coming into force in the cryptocurrency sector. Hence, more businesses will be attracted, requiring existing organizations to scale, resulting in more expertise in the market. To tackle this issue, TAF management made the decision to seek a strategic partner and chose Hodl due to its multidisciplinary approach in the cryptocurrency sector. Both organizations' main goal is to provide investors with a personal, safe and trusted approach to the emerging crypto-sector which will be enhanced by the merger.
Ad van Kemenade, founder of TAF and currently partner at Hodl: "It's great to become part of a leading cryptocurrency fund with a global presence. Hodl is more than a buy-and-hold fund. A knowledge center with a multidisciplinary approach to the crypto/web3 space. Hodl also invested in Trade Tomato where I am a co-founder. The Hodl Group also runs High-frequency trading bots and is a fast-growing market maker on major exchanges. Our vision of extensive research, buy, hold and trade make way for a very bright future.

About Hodl
Hodl was founded in 2017 and since then we have helped hundreds of investors navigate the cryptocurrency market. With our unique investment strategy and offices in the Netherlands, Luxembourg and Spain, we offer investors an easy and accessible way to diversify their portfolio with cryptocurrency. In addition to Hodl Funds, Hodl Ventures completes Hodl Group's scope of operations. Hodl Ventures is our venture capital arm focused on supporting cryptocurrency and blockchain start-ups. The Hodl Group aims to support investors in diversifying their investment portfolio while at the same time further supporting ecosystem growth.