Launchpool (LPOOL)

In the period around 2017, there was a hype in the cryptocurrency investment world called ICOs (Initial Coin Offerings). These were times when early investors could obtain an allocation in a cryptocurrency project before the tokens were launched. A kind of private investment round to raise venture capital. Equality, however, was far from the case in the way these allocations could be obtained. Mechanisms such as "first-come, first-served" or other mechanisms whereby large investors were given priority over smaller individuals were especially popular.
Now, in 2021, the overall cryptocurrency market has matured somewhat. Indeed, the cryptocurrency project Launchpool ensures that large investors and smaller individuals have an equal chance of allocation in the earlier investment rounds of new cryptocurrency projects. Launchpool strives to ensure equal conditions for every investor, large or small, to ultimately achieve a common goal.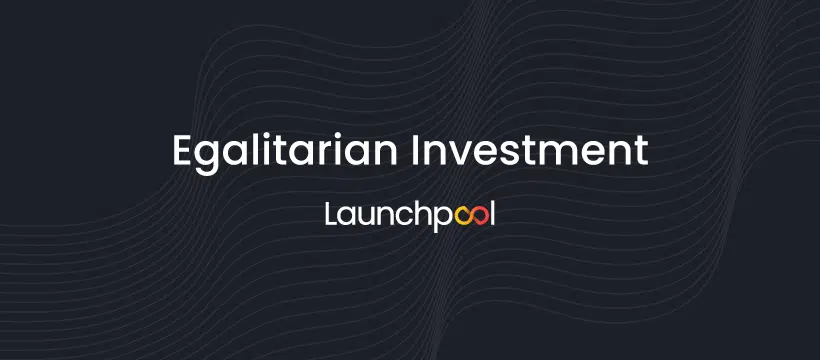 Technology
Launchpool launched on the Ethereum network and then expanded to the Binance Smart Chain network as well. Launchpool's innovative ideas may cause Private Investing and Venture Capital (VC) to develop in a decentralized manner. By making early investments in new cryptocurrencies easy, they are breaking the taboo that only large investors can invest in these types of projects. Launchpool accomplishes this with an innovative mechanism.


Allocation mining

Allocation Mining Events (AME) are moments when investors can express interest in a new project. By locking in LPOOL tokens during an AME, investors can appropriate for themselves a portion of an allocation in a new project. The size of the allocation depends on two factors:
1. The length of time that the LPOOL tokens have been tied up.
2. The amount of LPOOL tokens that have been tied up.
Essentially, potential investors show concrete interest in a project by voting with their tokens. An AME usually lasts between four and five days and when an investor secures his tokens in the AME, they are guaranteed an allocation. Important to note, the promised allocation must be paid after the allocation process has been finished. Through several other mechanisms, these allocations can be further increased.
For example, the longer an investor holds their Launchpool within the project, the more allocation can be received. After launching the project, tokens can be fixed longer for extra tokens.
The advantage that cryptocurrency and the blockchain bring to this is that it is completely automated through smart contracts. Although the concept already exists, the decentralized aspect is of course something we haven't experienced yet, investors around the world who can invest early in projects from any other place.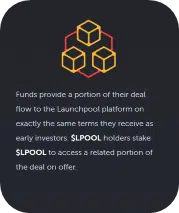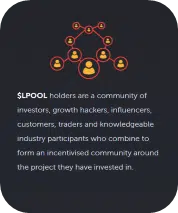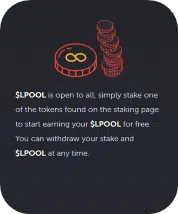 Launchpool Use-case
The description of the Launchpool project is sometimes a little harder to understand because it functions entirely within the crypto world. Comparing it to venture capital or an incubator would be best.


Launchpool as venture capital

Launchpool can be seen as a kind of venture capital fund consisting of many different investors. The Launchpool community now has about 13,000 members who are all part of this fund. The uniqueness of Launchpool lies in the fact that investors, large or small, can participate in the game of venture capital. No huge sums of money from single individuals are needed because each investor can earn an appropriate allocation.
The size of the allocation is determined by the number of tokens secured and the duration thereof. Therefore, there will still be large investors who generate a large allocation, but the good thing is that small investors at least also get an allocation and can therefore benefit from all the beauty that venture capital can offer.


Launchpool Labs as incubator

In addition to the so-called venture capital, Launchpool also acts as an incubator for new cryptocurrency projects. Due to the many partners that Launchpool has been able to bind over time, they have managed to secure a unique position. Knowledge is of great value to many start-ups' cryptocurrency projects.
What makes Launchpool Labs so attractive as a partner is the combination of knowledge through their many partners, investments needed to get a start-up project off the ground and a community that creates a stir around a project. A win-win for all parties involved.



The Launchpool ecosystem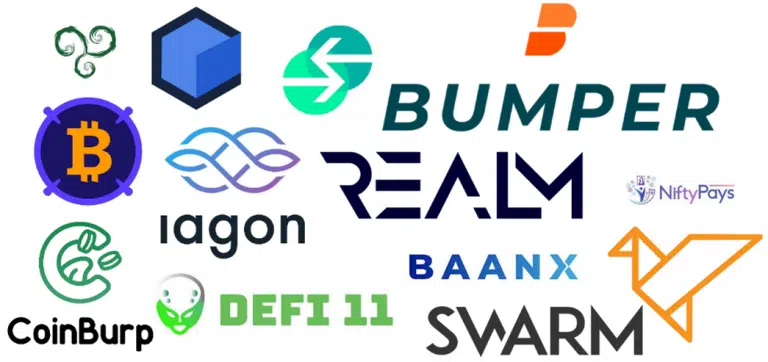 Since Launchpool's inception, several cryptocurrency projects have been incubated. One of the first was Unizen which came to market with an overwhelming 120x of the purchase price. You can see some of the other incubated projects in the image above.
What is most important when investing in the early rounds of these projects is patience. Usually, the tokens that are released also have several conditions such as release schedules that ensure that tokens are gradually released into the market so that large price fluctuations are avoided.



Launchpool news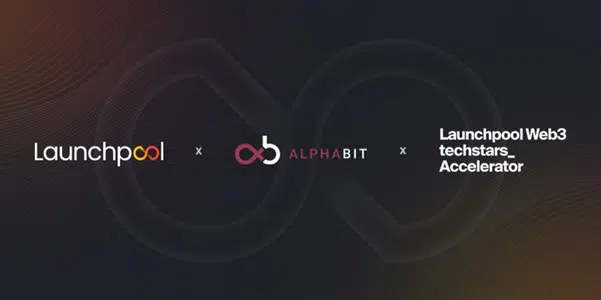 Launchpool recently partnered with the Alphabit Fund and Techstars to launch a blockchain-focused accelerator. This accelerator will provide aid to new blockchain projects. The Launchpool Web3 Techstars Accelerator will work with startups across the crypto ecosystem, to help entrepreneurs succeed.
What makes this partnership special is that Techstars is a well-known startup accelerator in the traditional investment world. They have previously run accelerator programs for major names such as: ABN Amro and Western Union.



Launchpool Price Prediction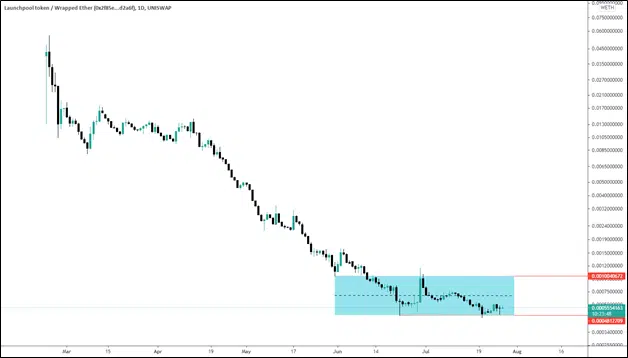 Based on the technical analysis we can say that Launchpool is currently in a consolidation phase. After a solid decline in price caused by the severe inflationary schedule, it seems that the decline is finally coming to an end.
A strong supportive price was found in mid-June. This can be seen in the lower red line in the figure above. After finding this support, a price movement has taken place within the supported and resistance price. This can be seen by the blue coloured channel. The price is gathering strength for a new (possibly) upward trend. It is crucial that the resistance price is broken through to herald the start of the upward trend.
Receive our newsletter to stay on top of the crypto market.