Rotterdam, 14th of July 2023 - Dutchyard, the investment firm of Dutch entrepreneur Iwert Dijkema, specialized in venture capital, real estate, traditional finance and cryptocurrency, announced today that it has made a strategic investment in the Hodl Group. The Hodl Group is a leading digital asset fund manager with funds in the Netherlands, Luxembourg, Spain and Gibraltar.
Since the success of the Dutch Hodl funds, the company has grown into a digital asset group with international ambitions. The strategic investment and involvement of Dutchyard will accelerate the firm's international development. Together with Dutchyard, Hodl Group embarks on a new journey to provide professional and institutional investors exposure to the digital asset industry.
Since 2018, Dutchyard has assisted organizations such as Fangage, Bidmath and Your Crypto Capital, enabling them to elevate their businesses to new heights. Dutchyard's primary mission is to invest in innovative concepts, foster an entrepreneurial mindset, and capitalize on emerging megatrends that will shape our everyday lives.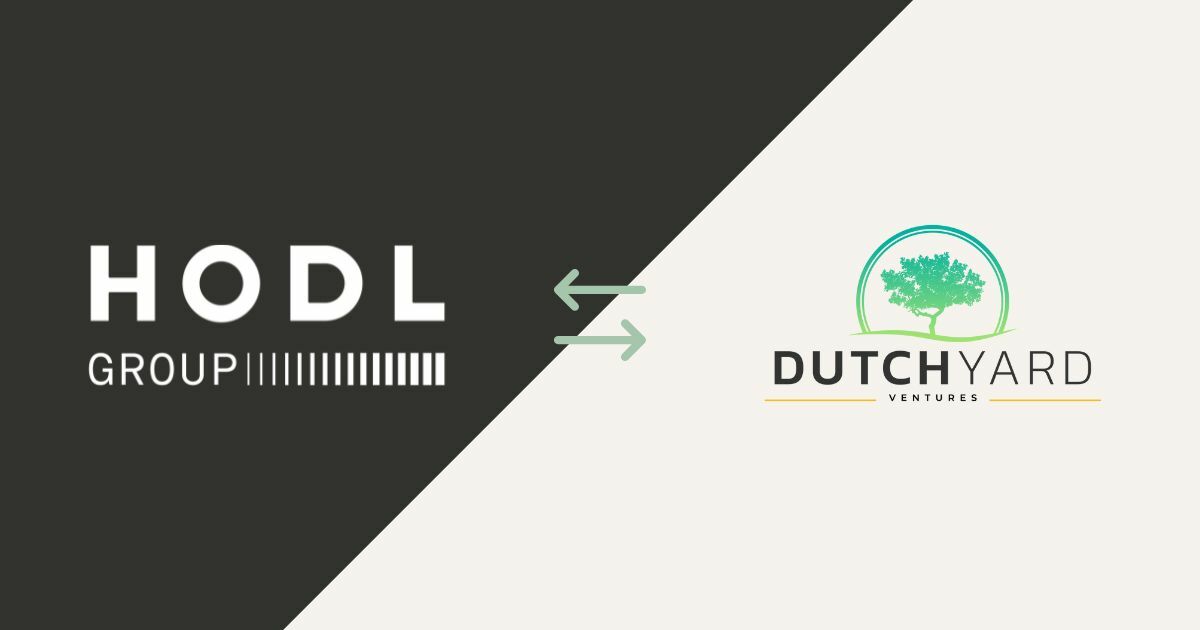 Michael Vilsterman, CEO of Dutchyard: "Dutchyard Investments and Hodl are proud to join forces in pursuit of a shared vision - to lead the world in crypto wealth management. Together, we seize opportunities in the ever-expanding crypto landscape, empowering our investors to unlock incredible potential. With a great team, we aim to revolutionize the way wealth is managed in the crypto world, paving the path towards financial freedom and unlimited possibilities."
Maurice Mureau, CEO of Hodl Group: "We are pleased to welcome Dutchyard in our journey to further international expansion. Over the past years, Hodl's vision has been gradually expanding from the Dutch market to the global market, and we are thrilled that an organization like Dutchyard, with a proven track record, is joining us on our journey."
About Hodl Group
Since 2017, the Hodl Group has assisted hundreds of investors in diversifying their investment portfolios. Hodl Funds combines over 25 years of experience in traditional finance with over a decade of experience in the digital asset industry. Hodl manages digital asset funds in the Netherlands, Luxembourg, Spain, and Gibraltar. These funds offer exposure to digital assets by optimizing a traditional investment strategy, based on extended in-house research and with the use of self-developed algorithmic trading bots. The funds are equipped with institutional-grade security measures and comply to the latest regulations.
In addition to the funds, the Hodl Group consists of Hodl Ventures and Hodl Research. Hodl Ventures is the venture capital arm focused on assisting disruptive cryptocurrency and blockchain start-ups. Hodl Research is dedicated to delivering market research to share knowledge with others. Together, the Hodl Group aims to make cryptocurrency investments successful while simultaneously advancing the ecosystem's development.