Bitcoin continues upward momentum
In November, we saw the positive sentiment from October further strengthen. Last month, BlackRock's Exchange Traded Fund (ETF) developments led to a surge in Bitcoin's price as it moved to $30,000, escalating further in the first two weeks to nearly $38,000. Alongside this uptrend, the circulation of stablecoins expanded for the first time since April 2022, indicating a notable influx of new investors. Apart from the ongoing spot ETF application, BlackRock also ventured into an Ether spot application this month. Similar movements are occurring globally as Hong Kong regulators are exploring the possibility of offering retail investors access to digital assets spot ETFs.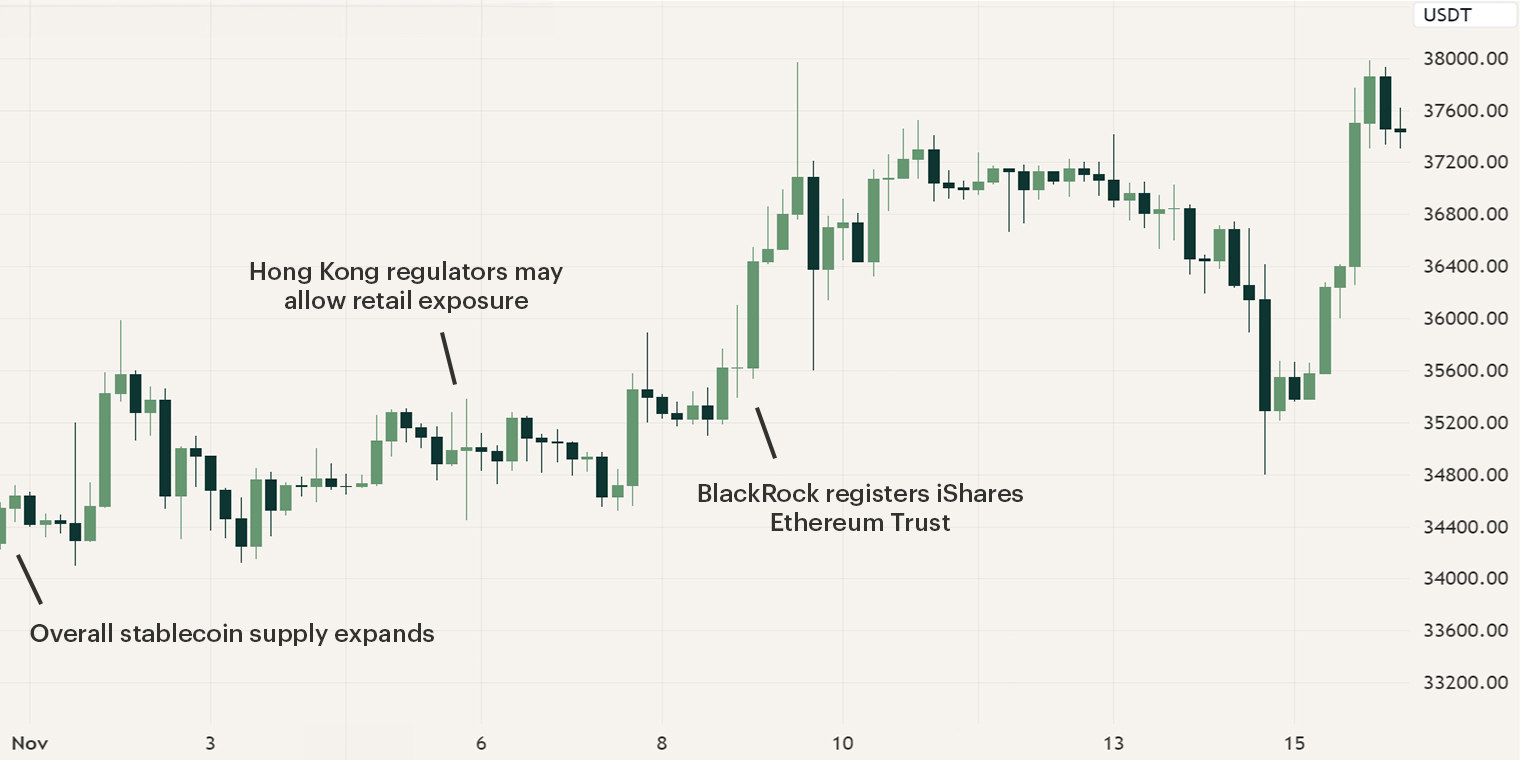 BlackRock prepares for Ether spot ETF
On the 9th of November, the news broke that BlackRock had taken its first steps toward an Ether spot ETF as an iShares Ethereum Trust was registered with Delaware's Division of Corporations. The registering agent is Daniel Schweiger, a managing director at BlackRock, at the address of BlackRock in Wilmington. Earlier this year, BlackRock registered a Bitcoin trust in the same manner and a week later applied with the SEC to launch a spot Bitcoin ETF.
If these initial steps are indeed implemented in the upcoming months, the digital assets market is poised for another phase of acceleration. This trend is evident, such as when BlackRock applied for a Bitcoin spot ETF, prompting other entities to follow suit. We anticipate a similar scenario unfolding, with additional asset managers seeking a share of the market and not allowing BlackRock to be the exclusive provider of crypto ETFs. As the first final deadline closes in, planned for January, we expect that the upcoming months will have developments that may cause higher levels of volatility.

Hong Kong regulators discussing exposure for retail investors
Over the last two years, Hong Kong has actively embraced digital asset firms, positioning itself as a potential hub in Asia. This year, the market saw the introduction of Bitcoin and Ether futures ETFs, as well as the inauguration of the first digital assets exchanges. With the recent acceleration of cryptocurrency spot ETFs in the U.S., Hong Kong is keen on staying at the forefront. Initially focused on granting access to digital assets for institutions and professional investors, the Hong Kong regulator is now contemplating allowing retail investors to trade spot ETFs.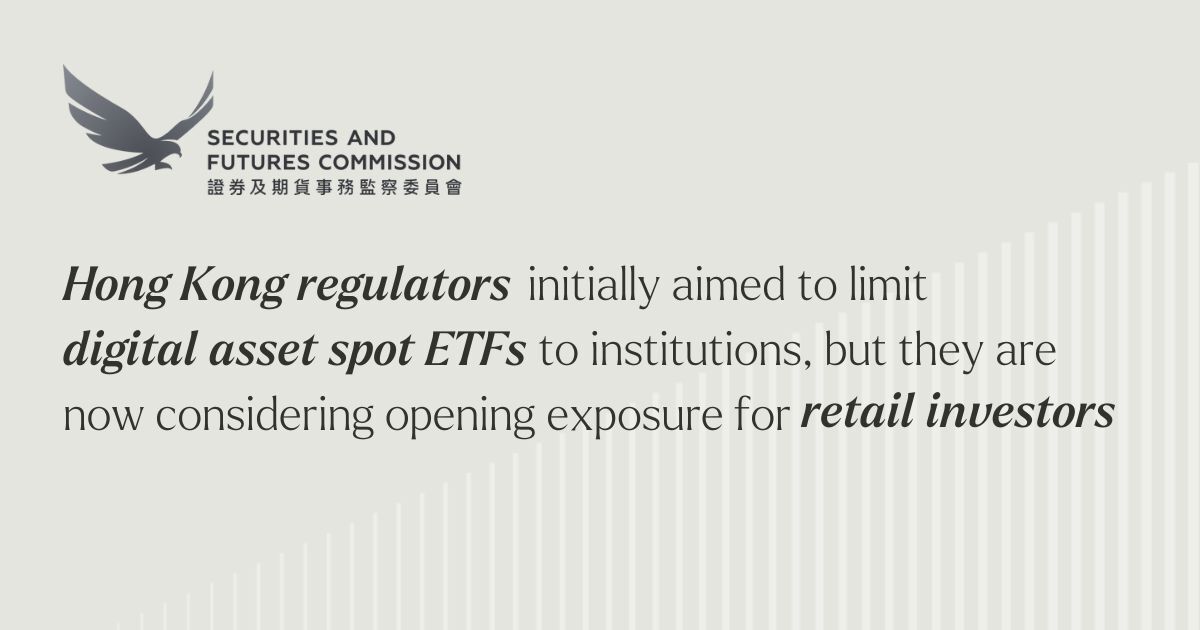 Julia Leung, CEO of the Securities and Futures Commission, revealed this development on November 6, noting that the regulator is open to innovative proposals that enhance efficiency and customer experience. This shift is noteworthy, particularly considering the regulatory agency's earlier tightening of regulations in January regarding retail investors' exposure to digital assets.

On-chain data displays signs of market revival
In October and November, the digital assets market experienced a resurgence in positive sentiment, leading to Bitcoin reclaiming lost ground. Moreover, examining on-chain metrics reveals an interesting development: the supply of stablecoins is expanding for the first time since April '22. This signifies that, after a year and a half, more capital is entering the market than leaving, bolstering the overall buying power of users. The redemption and issuance of stablecoins serve as crucial indicators for the market's health. Increased issuance suggests growing trust and users positioning themselves in the market, while higher redemptions indicate users converting assets to fiat and exiting the market, resulting in a decline in overall sentiment.

As seen in the illustration above, the trend of stablecoin redemption has weakened and has moved into expansion. It may be that users are trying to leverage the Bitcoin spot ETF narrative or that faith in the market has truly been restored and that we have bottomed. If you want to read more about the developments of the stablecoin market, please click the button below.

Team expansion: Rémond Timmerman
This month, we welcome a new addition to the Hodl team. We are excited to announce that Rémond Timmerman has joined Hodl as Head of Investor. Rémond previously worked at ABN-AMRO and ING, before joining cryptocurrency broker BTC Direct as Senior Business Developer. So, with this experience in both digital assets and traditional finance, he will be a valuable addition to our team.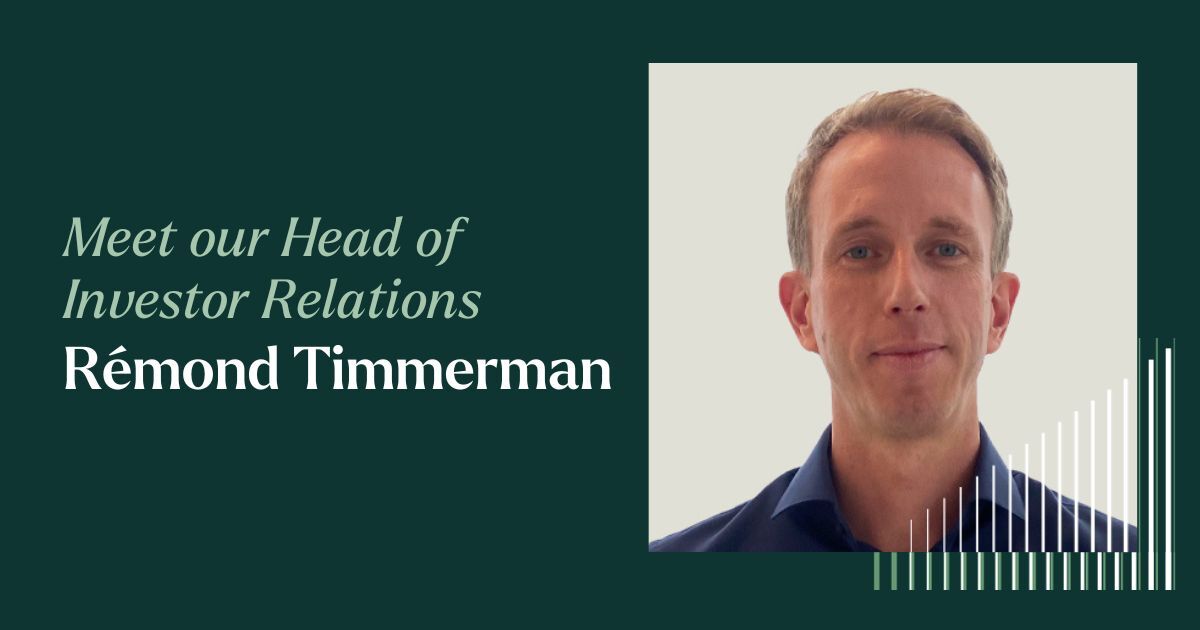 Rémond: "Since 2005, I've been active in the financial sector, working as a trader, broker, and portfolio manager for affluent clients at institutions like ABN AMRO and ING. I've also facilitated stock and bond issuances and listings. Having invested in crypto for several years myself, I began over 2 years ago as a senior business developer for a Dutch crypto broker. In this role, I was responsible for forging partnerships with major crypto exchanges and wallets globally.
I firmly believe that crypto presents the opportunity of a lifetime and adds significant value to asset allocation in long-term wealth portfolios. It's my ambition to persuade more individuals of this belief and, alongside the Hodl team, expand the client base while enhancing the overall customer experience".

Sign up for our newsletter to stay on top of the crypto market.